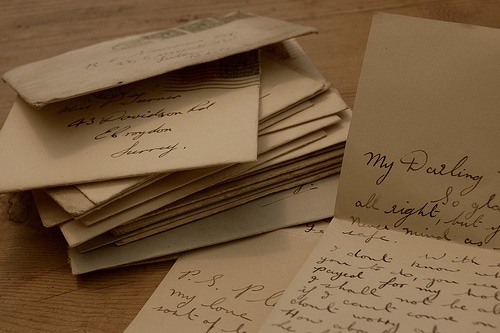 Once a week as a missionary I get to email my wonderful family and friends back home and express my love to them. I really look forward to this time in the week because I also get to hear from them. Although I can not write them letters during the week, they can write me. I love receiving these letters throughout the week! They are a little boost of love and care that help me to keep going. I was able to get one such letter a few weeks ago.
This letter was from a dear friend of mine. We have continued to help each other over the last year through the writing of letters. It is a little tradition between us to put a inspiring, funny, or sentimental quote as the P.S. at the end of every letter. Once I put:
"As gold more brilliant than the first appears,
May our friendship brighten by the lengthening years."
On the next letter she put:
"God doesn't add another day to your life because you need it,
He adds another day because somebody out there needs you."
I love this quote! It hit me hard, especially as a missionary. This applied to me in a large amount of ways.
I quickly memorized the quote and soon we ran across someone that was struggling. This quote came to my mind as I was trying to comfort them. I recited it to them and there was a pause in the conversation afterward. It was needed at that time for that persons benefit. They cheered up and the lesson continued. I was amazed that I was able to help that individual because someone else was helping me.
A few nights ago, as I was pondering this quote yet again and these lines came to my mind:
"Find a purpose beyond your own,
Help those who are struggling and feel alone,
Seek to help those you see around,
Help those who feel beaten to the ground,
In this you see a purpose found,
Kindness and love without a bound,
The laughter is felt in the air,
Peace will follow and life without a care."
I jumped out of bed and wrote them down. I was inspired by this quote that a dear friend of mine had put and because of that friend a lot of good was brought to pass. I know that God works through small and simple ways! Because God loves us he gives us things that to some may be small, but to you will make all the difference in the world. I know that God is always there, helping us and guiding us. I am so thankful for my friend who has always been there for me. I know that Jesus Christ is my redeemer and my Savior. I testify in a very personal way that Christ died for me, so that I can become. Through Him and His Atonement everyday is a day of growth and a day of becoming.